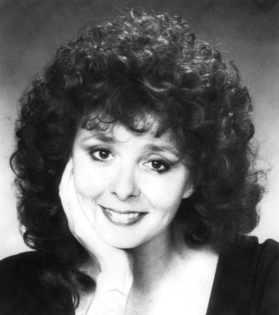 Abby Hagyard

LAUGH!
There's a lady on stage
---
Live Entertainment Available
DOROTHY PARKER: ONE PERFECT ROSE
by Abby Hagyard
(70 minutes, intermission)
A naughty visit with 'the wittiest woman in America'.
Abby Hagyard, feisty character that she is, creates an intriguing impersonation of that scandalous woman of American belles lettres, Dorothy Parker.
[Ottawa Revue]
A fiery comic performer capturing both the humour and the tragedy of Parker's life, Abby Hagyard is not simply an actress, she becomes the characters she portrays.
[Wigod, Vancouver Ubyssy]
---
GLOVES OFF!
by Abby Hagyard
(90 minutes, intermission)
A collection of character monologues that tell it like it is, gloves off!
A thoroughly engaging showcase of the talents of Abby Hagyard, whose skillful blend of humour, philosophy and sardonic wit, her unerring sense of comic timing have produced another hit.
[CBC]
Abby Hagyard is a crackerjack actress who puts her words and material on the line. Abby has achieved critical and popular acclaim because her performance is always engaging, the writing strong and sure.
[Atherton, Ottawa Citizen]
Abby Hagyard has a kind of sixth sense for veering close to the heart of pathos, but finding strength there as well. She has exceptional skill at animating different characters.
[Winnipeg Free Press]
---
SHIRLEY VALENTINE
by Willy Russell
(2 1/2 hours, 2 intermissions)
A mid-life crisis story everyone can relate to.
The way Abby Hagyard tells it, Shirley Valentine can tear the heart right out of you. She makes you laugh, cry and most of all, understand and sympathize with the boxed-in life of boredom and drudgery that has replaced love and hope for Shirley. Equally remarkable is Hagyard's ability to bring to life the dozen other characters who signpost Shirley's road to the future, with just the slightest change of accent, stance, expression or gesture. Her beautifully layered portrayal is a dramatic tour de force that is not to be missed.
[Ottawa Citizen]
---
I STILL MISS MY MAN... BUT MY AIM IS GETTING BETTER!
by Abby Hagyard
(50 minutes)
At last, a show that takes humourous aim at man's inhumanity to man!
A witty, sunny, articulate woman of grace and style, Abby Hagyard is a comedienne to the manner born, in the heart-touching tradtion of Ustinov and Chaplin.
[The Journal]
There is a lady on stage, alone out there, out on the wire, and it's a live one. Her pacing and line of patter are attractive, her comedy is quick and sure. Once again, we are treated to the delightfully wry musings of Abby Hagyard. Her material is funny and touching, gutsy and true.
[Fringe Review]
---
FABULOUS FESTIVE FABLES
by Abby Hagyard
(90 minutes)
An elegant selection of Christmas stories, full of laughter and good cheer.
A return to the days of the well chosen phrase, this show is a terrific after dinner entertainment for the holidays.
[CBC]